The future of the Magento Frontend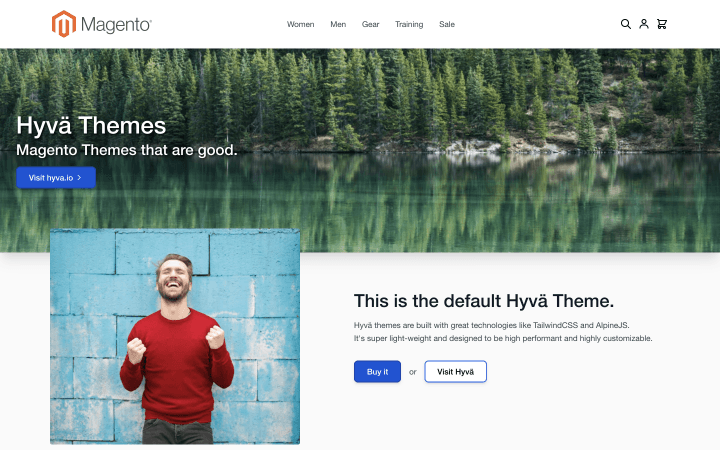 After a few months of work in a quiet little room, the big secret is finally out. At Reacticon 2020, our colleague Willem Wigman presented our latest project at the final session of the conference: Hyvä, the new frontend for Magento.
As an agency specialized in Magento, we are aware of the problems with the currently available frontends such as the Luma theme and PWA solutions. None of them is a satisfactory solution that offers an appropriate cost-benefit ratio, especially for medium-sized companies. With Hyvä we have changed that.
Conceived by Willem Wigman and further developed by our team as a Hyvä partner, we have now reached this milestone, which we would like to share with you. Let's demonstrate how you can rethink Magento themes. If you would like to learn more, check out Willem Wigman's talk at Reacticon or visit hyva.io.