First hand knowledge
Magento Meetup Aachen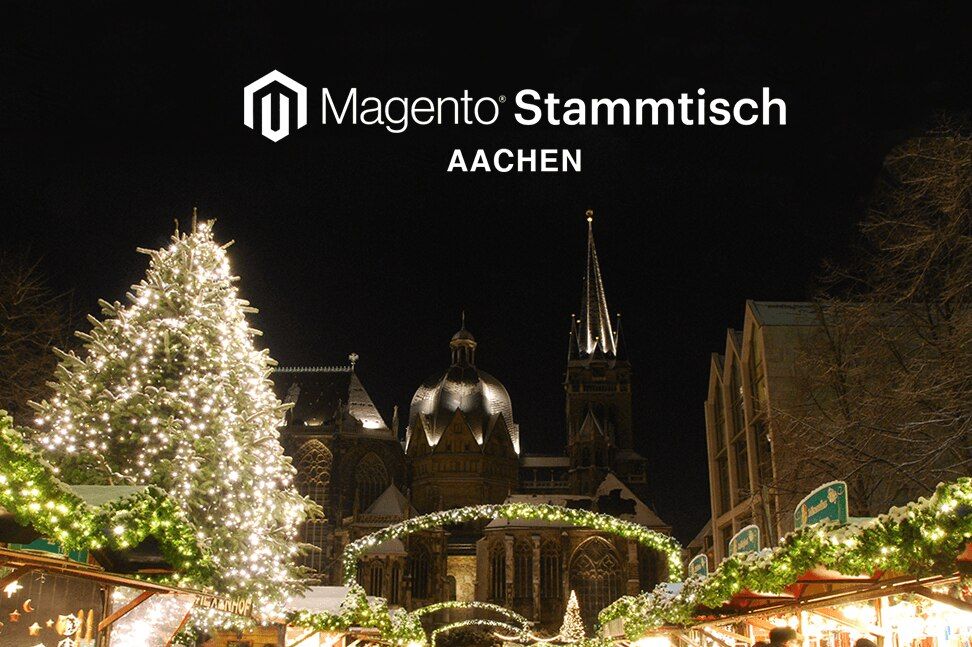 Meet the Magento community in Aachen
Approximately every three months, Magento developers, agencies and online retailers meet in Aachen to talk about e-commerce topics and Magento.
The next Magento Meetup Aachen
Monday, 11th December 2023 from 4 PM
Speaker
Vinai Kopp - President of Mage-OS
Mathias Schreiber - Executive Director, Magento Association
Schedule

4 PM – 6 PM: Talks & discussion
7-9 PM: Christmas market
from 9 PM: restaurant
Optional at 2 PM: Escape Room (90 minutes) or city tour
Registration
We are looking forward to seeing you!
Location & Registration
We start in our office. At 4 PM, the talks can begin. Afterwards, at 6 / 7 PM, we will continue at the Aachen Christmas market with mulled wine and punch. If you like, you can join us in a restaurant around 9 PM.
Optional: At 2 PM those who are interested can either join a guided tour of the city or solve puzzles in an Escape Room.
Important: Please specify if you would like to join the city tour or the Escape Room and later join the restaurant visit.
Get registered via Meetup or via E-Mail and join us!

Location
integer_net GmbH
Oppenhoffallee 115
52066 Aachen

We're looking forward to seeing you!
What to expect
Friendly tone of voice
At the Magento Meetup Aachen, everyone is on a first-name basis. Whether newcomers or experienced professionals, everyone is welcome here, as are all questions.
Varying talks
At each Meetup there is first a round of introductions, then 1-2 presentations followed by some time for further discussions.


Interesting topics
Magento features and news, security topics, field reports and more are topics at the Meetup.
Food and drinks
Various drinks and a small dinner are provided by us free of charge. Only in the case of evenings in a pub, everyone pays for themselves.