Hyvä Themes is currently under development and we are working hard on the new Magento frontend to make the first version available soon. If you are interested, you can sign up for the waiting list for Hyvä Themes.
Here you will find an overview of features already implemented in Hyvä as well as further functionality that we are currently working on or that is planned. This blog post is part of a series of posts that provide detailed information about the individual functional areas Hyvä.
Catalogue
The catalogue functionality in Magento includes features concerning the products and the categories.
Most important here is the optimal presentation of the products. Hyvä Themes already supports simple products, virtual products and configurable products. Downloadable products, grouped and bundle products are planned. For product images, the Magento features are supported as much as possible and it is therefore possible to display multiple images of a product, zoom into an image or add a watermark to product images.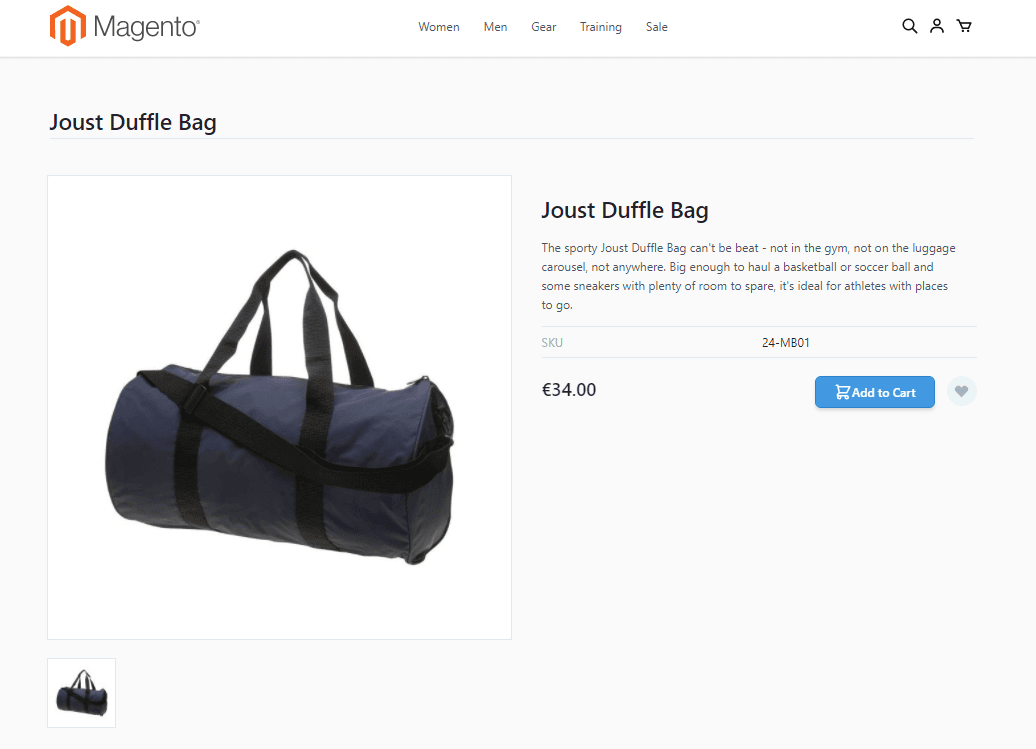 Hyvä Demo Productdetailpage
The function of tiered pricing is also fully developed. In development is the function of prices for customer groups. In the future, an extension is planned for the price functions, which will enable the connection to the module "EU VAT Enhanced" from Geissweb. Product reviews are also integrated into Hyvä Themes. User-defined options are expected soon and there are plans to display stock availability and notification when something is out of stock, downloadable product samples (e.g. the trailer of a film) and colour fields for selecting the sub-product ("swatches") on the product pages.
The category pages are currently being worked on, and in the future they will support not only list form views but also tile form views ("grid"). In addition, selection fields for the variants of a product are also planned on the category pages (a feature that is not part of the standard functions of Magento).
Content
To cut a long story short: The display of CMS pages and static blocks is fully functional in Hyvä Themes.
Besides that, the content functionality include in particular features for search engine optimisation. The support of metadata and open graph data have already been developed. In addition, various CMS widgets are currently being developed to facilitate the individual design of an online store based on Hyvä Themes. Further features are planned for improved accessibility.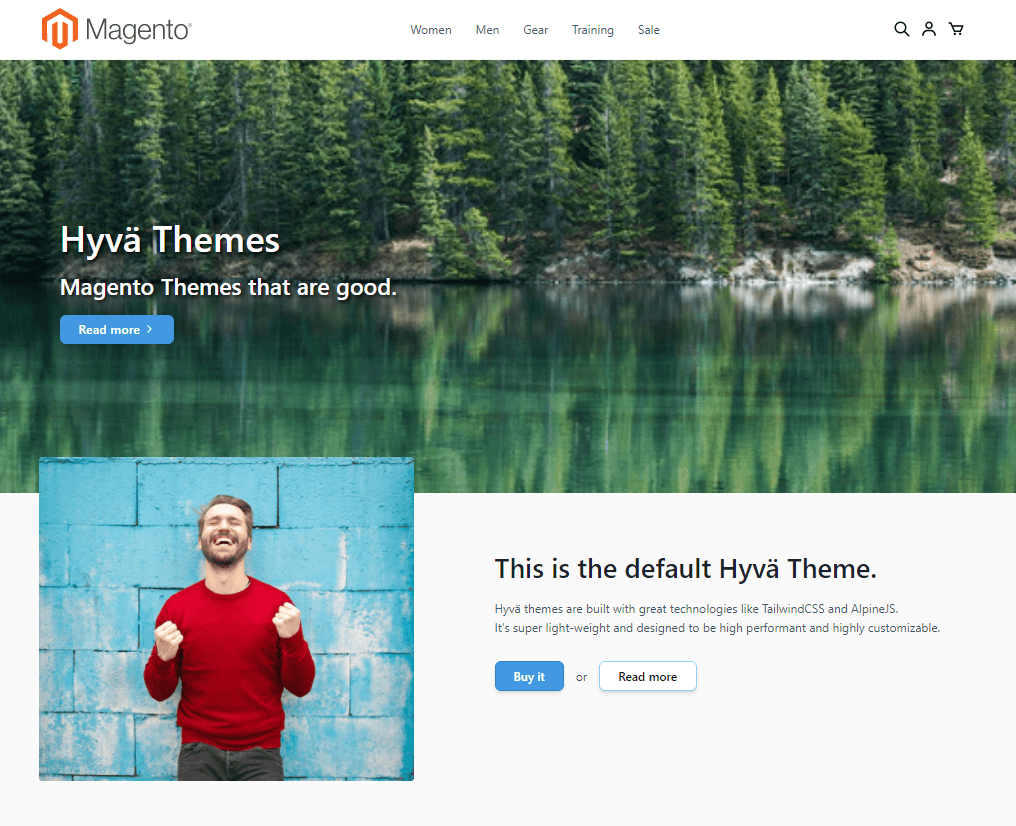 Hyvä Demo Homepage
Marketing
A lot of Magento's marketing features is already supported in Hyvä Themes. For example, there is a functionality to subscribe to a newsletter as well as an interface to Yireo Google Tag Manager. It is also possible to display upselling products and related products on the product detail pages.
Looking for cross-sell products in the shopping cart? They are planned to be worked on soon. Price rules in the shopping cart are already implemented and additionally catalogue price rules are expected. Also expected is a connection to integer_net Cookie Consent Management (a module to be released soon).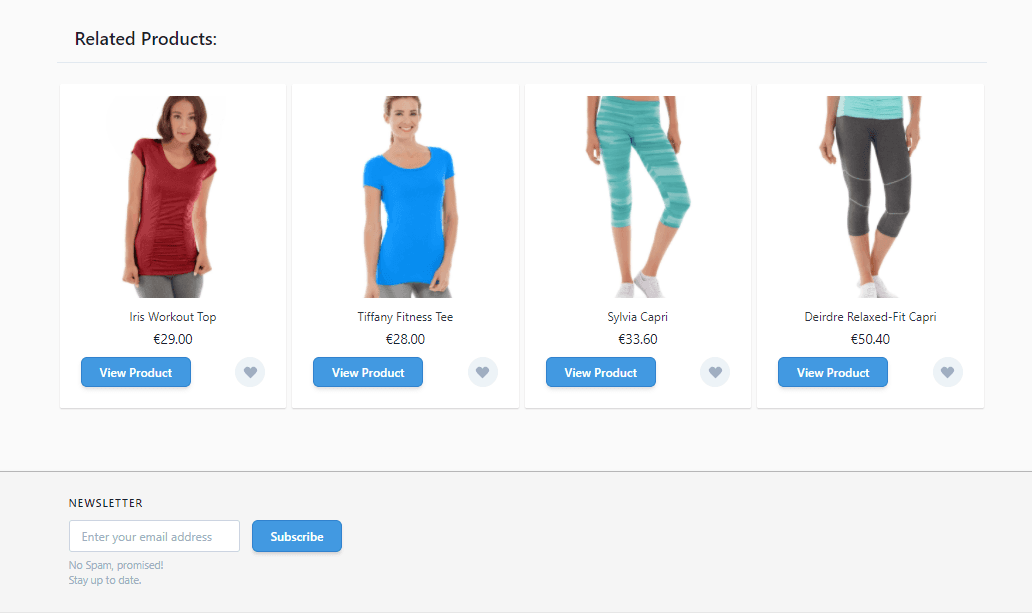 Hyvä Demo Upselling and Newsletter Sign-up
Customer login
Hyvä Themes includes the support of plenty of features of Magento's customer login. These features are ready implemented in Hyvä:
customer dashboard an overview of the customer's data and order history
address book for shipping and billing addresses
detailed view of order status and the order history
possibility to reorder already ordered products directly
overview of recently ordered articles
history of the customer's product reviews
management of the newsletter subscription
There is also a wish list to which customers can add items they wish to watch and soon it will be possible to share it. A drop-down in the header, which leads directly to the individual areas of the customer account, is currently in the works. In addition, access to downloadable products and digital products via the customer account is planned, as well as the function to compare products with each other.
To keep your customer data and contact form inbox clean, CAPTCHA functionality has already been implemented.
Site structure and navigation
Search and filter functionality are vital means for customers to discover products. That's why we have focused early on these features. The search function is already supported. The advanced search and auto-complete are planned. Also already implemented in Hyvä Themes is the filter navigation, which will be supplemented by filters with multiselect functionality in the future.
In order for the customers to be able to see where they currently are on the site, there is the possibility for breadcrumbs. At the moment we are working on the mega menu for the Hyvä frontend and further planned is the implementation of switches for language and currency.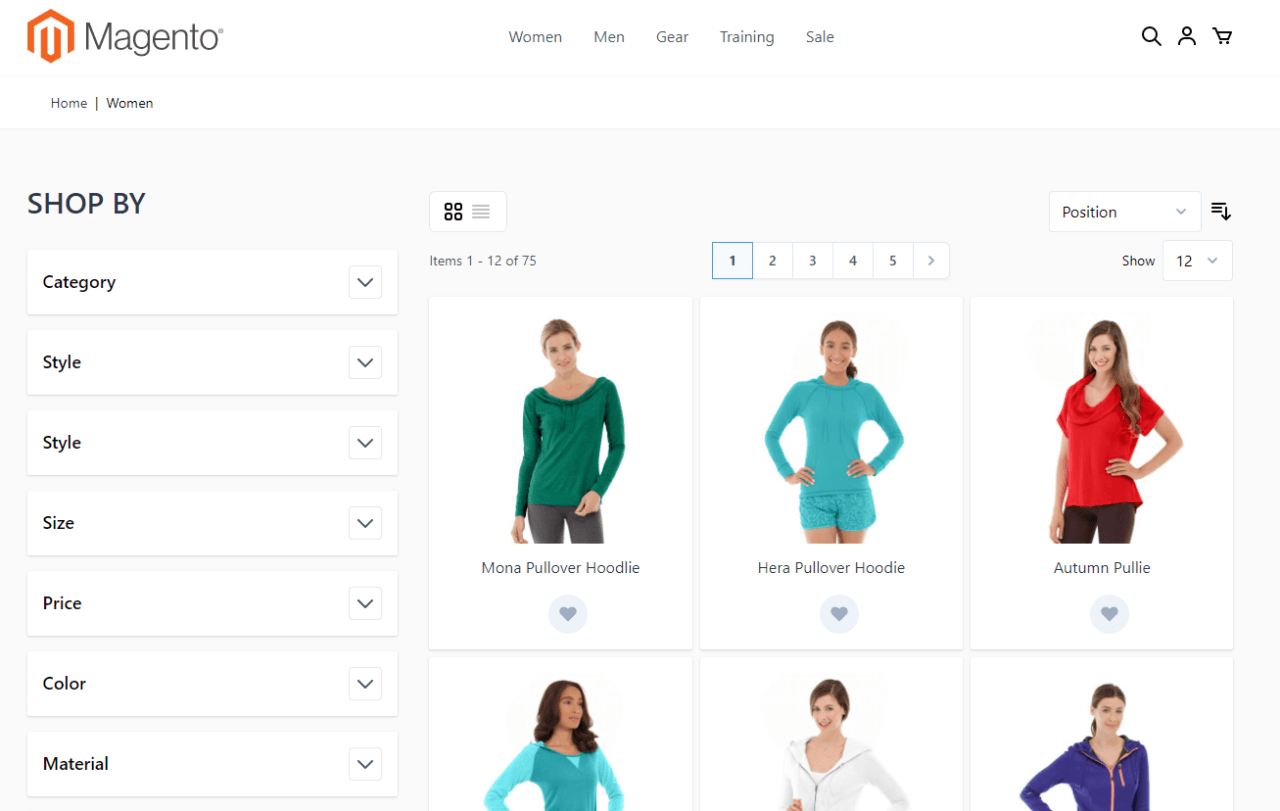 Hyvä Demo filter
Checkout
The checkout will not be discussed further in this article, as it is being developed separately as a standalone solution: Hyvä Checkout. Hyvä Themes can be combined with any other checkout, but of course it works well Hyvä Checkout, which is available free of charge as open source software.
You want to start your own Hyvä project?
If you are looking for a technical partner to fulfill a project with a Hyvä Themes frontend, we are looking forward to hearing from you!