Last updated: 24.08.2022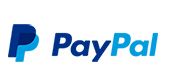 PayPal Checkout now replaces PayPal Plus. Here we present the main changes and show you when you as a merchant can secure favorable conditions. In order to make the differences clearer, we would first like to explain what PayPal Plus can do:
PayPal Plus is installed in many German online shops. Compared to other online payment methods, PayPal Plus PayPal offers the advantage that buyers do not need a PayPal account to use it. Purchases via PayPal Plus is particularly appreciated by merchants: it shifts the default risk of payment away from the merchant to PayPal.
But that's not all: In PayPal Plus, other payment methods can be displayed and offered in addition to those you know from PayPal. As a result, buyers see all of their payment options at first glance.
PayPal Checkout - This is what it offers
PayPal checkout offers a number of advantages over PayPal Plus that are intended to convince merchants to switch systems. According to PayPal, this includes technological improvements and a user-friendly design of the checkout. An objective advantage of the new PayPal Checkout is the larger number of supported payment methods.
More payment methods
Until now, PayPal Plus offered the payment methods PayPal, direct debit, credit card and purchase on account; Additionally for PayPal checkout, wallets and local payment methods are added. What's behind it: These include iDEAL, the payment method used by more than half of Dutch consumers, and Bancontact, a very popular payment method in Belgium. But the German giropay is also there, as well as BLIK and Przelewy24 from Poland, eps from Austria, MyBank from Italy and SOFORT, which is used in several European countries, including the United Kingdom. So the offer is becoming more extensive and international!
PayPal Checkout as PSP - What does that mean?
PSP stands for Payment Service Provider and refers to a payment service provider that offers the technical connection of different payment methods and at the same time serves as a contractual partner for them in many cases. For merchants, this is a clear advantage: they now do not have to negotiate the conditions for each payment method individually
However, this also means that special offers of the payment solutions or their conflict resolution may only be available to a limited extent in the event of incidents.
For retailers, the convenience of the central contact person often outweighs the problem.Additionally, the conclusion of the contract and the addition of other payment methods with PayPal, which in this case act like a PSP, usually take little time. Thus, this solution often also has financial incentives for merchants.
PayPal checkout still without a PayPal account
As with PayPal Plus, shoppers can also use the PayPal Checkout to make a purchase without a PayPal account. This applies to purchase on account, credit card payments and payments via alternative payment methods (e.g. giropay, Sofort). For other payment methods, such as classic payment by PayPal, a PayPal account is still required.
PayPal integration checkout in online shops - Is that already possible?
According to PayPal's website, the integration is already possible in these shop systems:
Shopware
Oxid
Gambio
modified
plentymarkets
JTL
WooCommerce
ePages
Strato
IONOS
1&1
Telekom
Does PayPal Checkout still exist for Magento 2?
PayPal checkout will be made available gradually; Magento Open Source and Adobe Commerce are missing from this list so far. But there is good news: PayPal is working on a module for Magento 2 (i.e. Magento Open Source and Adobe Commerce). As soon as we know more, such as when this module will be available and which Magento versions it is compatible with, we will update this article accordingly.
What about PayPal checkout for Magento 1?
For Magento 1, which is no longer officially supported, i.e. Magento Community Edition and Magento Enterprise Edition, there will be no official module from PayPal for the integration of PayPal Checkout.
But Magento 1 lives on:
A dealer from Germany and former customer of ours is looking for comrades-in-arms to commission the development of a corresponding module and to share the costs for the development. You can find more information about this on the page of the SpaceCamper shop. For the development, talks are underway with an agency in Ukraine which has already delivered development services of very good quality for us.
Keep favorable conditions through quick change
- But beware!
PayPal advertises that merchants who switch to PayPal checkout by December 31, 2022 will be assured of their previous conditions until the end of July 2023. Following this period (from 01 August 2023), the new prices for PayPal checkout in accordance with the terms and conditions will also apply to these merchants.
However, it is worth taking a look at the fine print to meet the conditions: It is not enough to just activate PayPal checkout in the shop. The activation of PayPal as a payment method and at least one other function, such as purchase on account, are predefined. In addition, at least three successful purchases must be made via PayPal checkout and that before December 31, 2022!
But what about the integration of PayPal Checkout? This can be done either via a direct integration or via one of the currently supported shop systems: Shopware, Oxid, Gambio, plentymarkets, JTL, modified, Prestashop, WooCommerce, ePages, Strato, IONOS, 1&1 and Telekom.
Our tips for further reading
If you want to read up on the topic further, we recommend that you first read the general information from PayPal on switching to PayPal checkout. If technical requirements are to be clarified, PayPal's developer documentation is the right read.
Don't forget legal texts when it comes to integration
If PayPal checkout has been integrated into the online shop, the legal texts must be updated accordingly. On the one hand, this includes the info page on payment methods. However, adjustments may also be necessary to the privacy policy and the terms and conditions.