Ten years of integer_net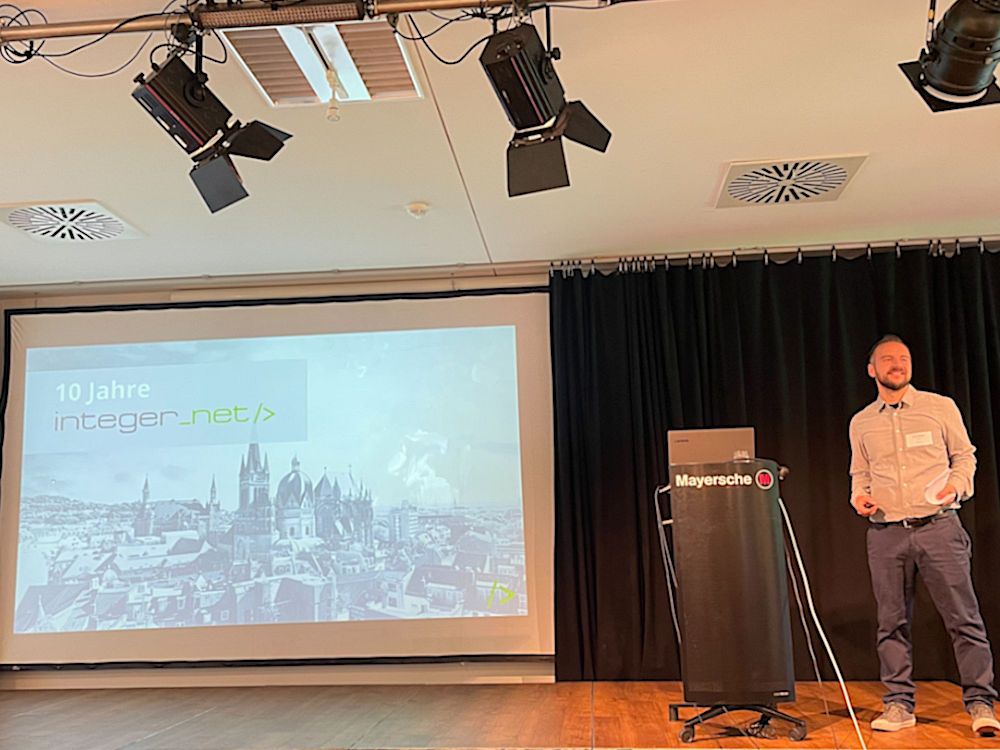 Last Friday we celebrated integer_net's tenth anniversary. We would like to take this opportunity to thank everyone who contributed to this wonderful celebration! With a review of ten years of integer_net and an outlook on the future of integer_net and Magento, Andreas and Christian provided insightful input.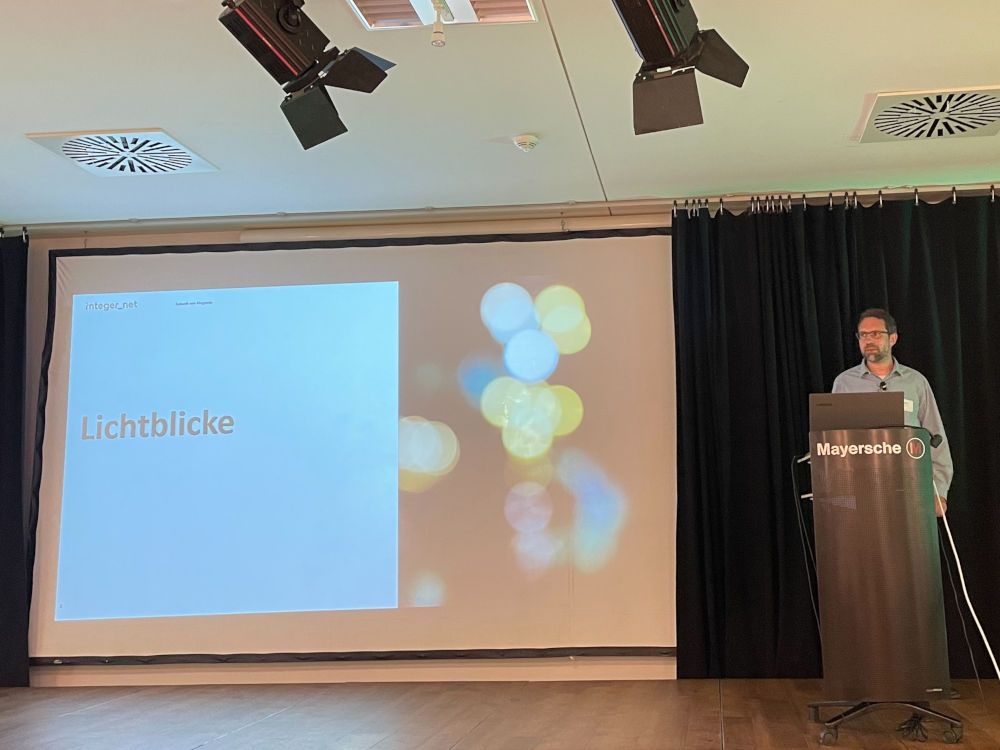 Another highlight was Alexandra Schladebeck's presentation on approaches and incentives for holistic quality in the team: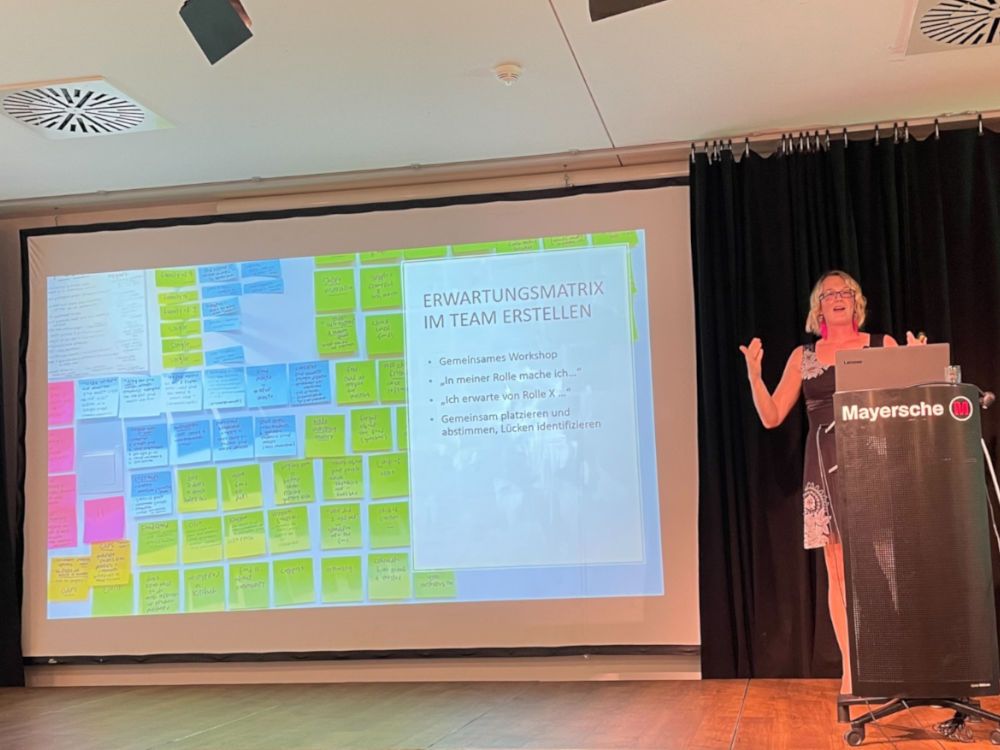 Before and after the event, our customers, business partners and our team had the opportunity to enjoy the view over the roofs of Aachen while having delicious food and drinks. For our mainly remote working team this was also a welcome opportunity to meet face to face again. For some colleagues it was even their first in-person meeting.
New challenges
Since our founding in 2012, we've experienced many a turbulent time and with disrupted supply chains, fluctuating demand and increased price instability, we're also now in a phase where the e-commerce industry can no longer rely on the steady growth we've been spoiled with over the past few years.
At the same time, after ten years in the Magento world, we have reached a position where we have built a team that we are very proud of. Every day, the bright minds on our team find solutions to the diverse, technical challenges our customers face. We are especially grateful for the continued trust our customers have placed in us. Some of them have been with us since integer_net was founded. We look forward to continuing to be there for our customers and to contributing to their success in e-commerce as technical partners - because then we'll be successful, too.
Time for something new
On the tenth anniversary of the company's founding, we believe it is a good time not only to look back on the past but also to define the next steps and thus chart a course for the future. In doing so, we want to draw attention to our strengths and visibly communicate them to the outside world. We stand for quality and trust in software development in e-commerce. Over the past few years, we have increasingly had the feeling that our logo and the branding as a whole no longer reflect these values perfectly.
After ten years, it is therefore time for us to rebrand.
And here it is, the new integer_net logo:
Our big thanks go to Westwerk, who developed the new branding for us, in which we see the integer_net of the present and the future. Or to put it in Westwerk's words: the technical basis with characteristic features and human attributes.
We are very excited to start the next decade of integer_net's history with the new branding. And in new colors, too!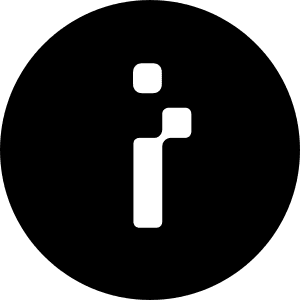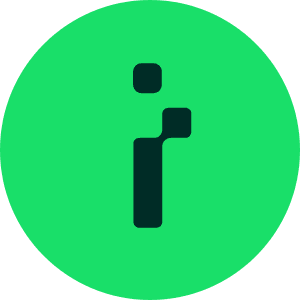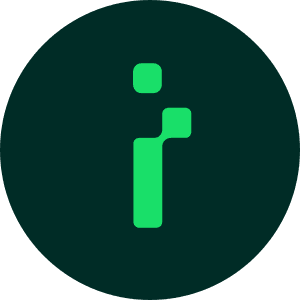 And the raccoon?
Anyone who has met us at events knows our mascot, the raccoon. In view of a rebranding, the question naturally arises: What will happen to the raccoon?
He finally gets a digital version!